The Southeast Division in the upcoming season will be quite the adventure, and not due to an adventurous multitude of offseason transactions. The adventure more refers to what these respective teams' fanbases will endure. I can definitively say only one of the following 5 teams legitimately improved this offseason (Charlotte). That said, it's been difficult assigning any sort of expectations for any Southeast Division team. Let the roller coaster begin.
Atlanta Hawks: B+
Free Agency: Re-signed F/C Mike Muscala to a 2 yr/$10 mil deal. All-Star forward Paul Millsap departed to Denver, and guard Tim Hardaway, Jr. rode a contract year to a lucrative deal from the Knicks. Additionally saw Ersan Ilyasova, Mike Scott, Jose Calderon, and Thabo Sefolosha go elsewhere. Signed G Josh Magette to a two-way.
Trades: Shipped F Ryan Kelly to Houston for rising star Cash Considerations. Acquired a 2018 protected 1st rounder from the Clippers in the 3-team Danilo Gallinari deal, as well as Jamal Crawford, who was later bought out and free to sign with Minnesota, and Diamond Stone, who was later waived. The Hawks shipped a 2019 2nd rounder to the Nuggets in the deal. Sent C Dwight Howard to Charlotte for C Miles Plumlee, G Marco Belinelli, and the 41st pick (Tyler Dorsey).
Draft: F/C John Collins, G Tyler Dorsey, F/C Alpha Kaba
Other: Head Coach Mike Budenholzer resigned as the team's president of basketball ops. He was replaced in that role by former Warriors assistant GM Travis Schlenk.
This rebuild could have been instigated after the drubbing Atlanta suffered at the hands of the Cavaliers in the 2015 Eastern Conference Finals. They rather maintained their core by resigning Paul Millsap, but all for naught as Jeff Teague and Al Horford were gone after the following season. Nevertheless, here the Hawks are, in the position they would inevitably find themselves in, but in the grand scheme of things, East Atlanta Santa won't have to fret all too much. For a delayed rebuild, a baseline of John Collins, Dennis Schroeder, DeAndre Bembry, and Taurean Prince ain't half bad. Dwight Howard was clearly an admitted mistake, but as the 19th pick, Collins, effectively in the same mold as a younger Howard sans the locker room contagion rep, can surely be one of the Hawks' new faces. Yeah, the defensive IQ is atrocious enough that I was laughing out loud at him during Wake Forest's First Four game against K-State. But Coach Bud has plenty of off-the-charts physical traits, a budding shooting touch, and a decently advanced back-to-the-basket game to work with. And speaking of Bud, he's too good of a coach to make this rebuild easy, or more affectionately, a "process." In spite of whatever talent shortcomings Atlanta may have, he'll probably have them competing for a playoff spot at the end of the day and I'd be the least-surprised person if they slide into the 7 or 8 seed. The now deceased Utah Jazz, and the Indiana Pacers before them, were a refreshingly alternative way of constructing a team, building from within with late-lottery-to-late-first rounders. The Hawks appear to be on that path, making it safe to conclude I will get attached to them.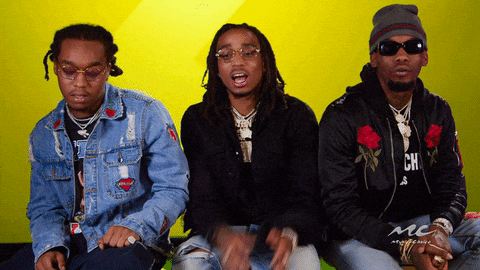 Charlotte Hornets: B
Free Agency: Signed former Bucks Michael Carter-Williams and Johnny O'Bryant, the former using their Mid-Level Exception and the latter to a veteran's minimum deal. Signed G Marcus Paige and C Mangok Mathiang to two-way contracts and gave G T.J. Williams and F Isaiah Hicks camp deals.
Trades: Completed the aforementioned deal with Atlanta to acquire C Dwight Howard. Traded 31st pick Frank Jackson to New Orleans for the 40th pick (Dwayne Bacon) and cash.
Draft: G Malik Monk, G Dwayne Bacon
Health, among all other things, is Charlotte's chief necessity in order to regain their 2015-16 form, a season in which they owned a top 10 offense and defense. From a strictly personnel-interchange standpoint, the Hornets will benefit from being the lone team in the Southeast that actually improved their standing. Say what you will about Dwight Howard, but they have at last found a suitable PnR mate for point guard Kemba Walker. Shooting dipped in 2016-17, but that was partially ameliorated in the draft with Malik Monk and Dwayne Bacon. The Hornets, once again, have the makings of being net rating fiends, and in a weak division that could be ridden to an ever-so-meaningless division title, so shake it off, North Carolina.
Miami Heat: C+
Free Agency: Ready? James Johnson 4/60. Dion Waiters 4/52. Kelly Olynyk 4/50.
Also (again) brought back Udonis Haslem on a veteran's minimum, signed Luis Montero and Derrick Walton to two-ways, and gave former UCF sharpshooter Matt Williams a camp invite. Moreover they are now free from the clutches of Chris Bosh's contract.
Trades: Obtained C A.J. Hammons from Dallas, who took Josh McRoberts off their hands.
Draft: C Bam Adebayo
Miami swung and missed on one of the biggest prizes of the 2017 free agency period. Gordon Hayward had rumored interest in playing in South Beach for about a year, but between the three finalists for the first-time All-Star, the Heat were the first to be eliminated from contention for his services, and thus eliminated from true Eastern Conference contention. In his stead, Miami doled out the $162 million they had stowed away to James Johnson, Dion Waiters, and Kelly Olynyk, one offseason after opening the checkbook for Tyler Johnson. Good news for the fleeting Miami Heat fanbase, last I checked, their team still plays in the Eastern Conference.
As the East weakens by the day, maybe in 2017-18 we can make sense of the Heat, the NBA's most perplexing team last year. If you split their 2016-17 down the middle, you have an 11-30 start and a 30-11 finish, which left Out of Write Field asking each other several times whether or not they were actually good, failing to pinpoint what exactly was transpiring that allowed this transformation to take place given Rodney McGruder started 65 basketball games. It, unpretentiously, came down to shot-making on the wing, whether it be McGruder, Waiters, Tyler Johnson, Wayne Ellington, or Luke Babbitt. One would figure with the roster being largely continuous that Miami would be able to carry second-half momentum into 2017-18, but it's a make-or-miss game, and I'm not sure I can count on Dion Waiters shooting 40% from deep in a non-contract year. However, for now, we project the Heat as a playoff team in the East.
Orlando Magic: C+
Free Agency: Stole F Jonathon Simmons at 3 years, $20 mil. Signed G Shelvin Mack to a 2 yr/$12 mil deal. Gave veteran's minimums to F/C Mo Buckets and G Arron Afflalo and a minimum deal to former NBA Draft early entry-turned-Euro League stud Khem Birch. In addition, Jeff Green left for Cleveland and Jodie Meeks for Washington.
Trades: N/A
Draft: F Jonathan Isaac, G/F Wesley Iwundu
Other: Hired former Raptors GM Jeff Weltman as President of Basketball Ops, who brought in his own staff, including ex-Bucks decision-maker John Hammond.
More comically, the Magic have at last freed themselves from the Fran Vazquez saga, only twelve years after drafting the Spanish big man.
Orlando, starting with the 2017-18 season, will no longer be handcuffed by the Vazquez cap hold. The story is a long and winding road. Of course, first round picks are guaranteed NBA contracts, so until picks are signed, the team that owns the certain draftee's rights endures a cap hold that approximates to the respective rookie wage slot. Needless to say, Vazquez never made the trek to the United States, opting for the path to becoming the Euro League's all-time leading shot-blocker. With the salary cap's recent skyrocket, the Vazquez $3.1 million cap hold especially didn't make much of a difference, but the idea of the Magic clinging onto a player's rights, putting a dent into its cap space in the meantime, is almost downright inconceivable and is a bit of a microcosm of the organization's current state.
Rob Hennigan is mercifully gone, as is the dartboard of available NBA players that hung in his office, but he is replaced by a regime noteworthy for feeble attempts at an Eastern Conference 8-seed. So can we expect more of the same? An identity of defensive versatility and brick-laying was what John Hammond assembled in Milwaukee's 2014-15 playoff season. In Orlando, brick-laying will be emphasized even more, as Henningan's 2014 draft of Elfrid Payton and Aaron Gordon is entering the final year of its rookie agreement. In selecting Jon Isaac with the sixth pick at the end of June, we were assured that Hammond is making the final call. Isaac will have the defensive impact immediately entering the league that very few rookies can ever own, and in time will prove to be a lethal small-ball 5. Wesley Iwundu, the 33rd overall pick, Jonathon Simmons, and Khem Birch provide additional defensive interchangeability, as if that was needed. Despite having what I would consider a top 10 draft in 2017, Orlando remains next to Brooklyn as having the NBA's worst roster, so Mo Bamba could be on the horizon.
Washington Wizards: C-
Free Agency: Re-signed F Otto Porter to a 4 year, $106 million max contract. Inked G Jodie Meeks to a 2 yr/$6.75 mil deal in an effort to replace Bojan Bogdanovic, who departed for Indiana. Gave F Mike Scott a minimum deal. Extended a camp invite to Villanova's Kris Jenkins and two-way contracts to forwards Devin Robinson and Mike Young. Lastly, signed John Wall to a super-max extension (4 yr/$170 mil) that will kick in beginning in 2019-20.
Trades: Dealt only 2017 draft pick (52nd overall) to the Pelicans for guard Tim Frazier to shore up the bench
Draft: N/A
In fairness, the Wizards truthfully had no choice but to match Brooklyn's Otto Porter offer sheet. In turn, don't expect the preposterous +/- disparity between Scott Brooks' starters and his bench to change at all. Can a big three of Wall, Porter, and Bradley Beal survive? I guess Otto is only 24. The 3-and-D in 2016-17 was real. He possessed the NBA's best turnover rate (4.7%) and nearly doubled his win shares from the previous season while lowering his usage. Yet, the Wizards still find themselves stuck spinning their wheels in… maybe not mud, because it's really not that bad. Probably something more like a pile of dirty laundry. There doesn't exist a whole ton of roster flexibility for the foreseeable future. The best Washington can hope for is Ian Mahinmi to discover his 2015-16 self again and Tim Frazier to stuff stat sheets in the way he has showed flashes of over the previous two seasons. Until then, the NBA's worst bench resides in the nation's capital.